CPF Technical Community Connect Program [CTCCP] 2018
March 03, 2019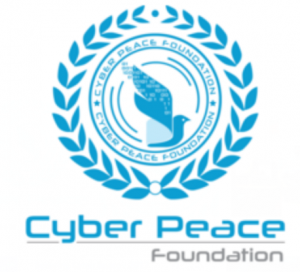 CPF Technical Community Connect Program [CTCCP] 2018
E-Kawach & Setting up Internet Engineering and Research Lab
Ranchi | Mumbai | Meerut | Dehradun | Delhi
With
Alex Dunbar-Brooks
International Cyber Policy Economist, Foreign and Commonwealth Office, United Kingdom
Our Experts Team
The program is a way to connect with the technical community working on the E-Kawach project and learning the future scope of research and development. The overall effort will bring the community voice and will help in drafting our future course of action plans and milestones.
The programs will have following scopes
Connecting with the technical community
On boarding new comers. A session on honey net project for the newcomers
Discussion with the mentors and understanding challenges and requirements
Forming a local team towards a collaborative approach of development
Drafting the future scope of development
Setting up Internet Engineering and research Lab and involving IETF practitioners partnering with ISOC Kolkata Chapter
The effort will deliver a comprehensive report highlighting scopes and based on community inputs we will develop a plan for future course of action, which will be circulated in the community for comments and adoption.
Interested stakeholders will be approached for support and collaboration based on the report.
Panel of Mentors and Contributors for the program (Some of them will connect remotely and contribute towards the report development)
Vineet Kumar – CyberPeace Foundation
Dinesh Bareja – CyberPeace Foundation – India Honeynet Project
Dr. Faruk Kazi – VJTI Mumbai
Prof. Vishal Kaushik – UPES Dehradun
Prof. Kshitiz Saxena – BIT Meerut
Deep Shankar – CyberPeace Foundation – India Honeynet Project
Jayesh Thakur – Accenture
Abhijan Bhattacharyya – TCS Innovation Labs – IETF Contributor
Dr. Monowar Bhuyan – UMEA, Sweden
Anand Raje – CyberPeace Foundation
The Program
2 day Workshop on E-Kawach – CPF Ranchi HQ –  CPF Ranchi Headquarters –  12th – 13th September

Roundtable, discussion on Scada Honeypot, IE&R lab Setup –

VJTI Mumbai – 

14th September

Meeting with Maharashtra Police on the needs of early warning system – Mumbai Police – 14th September
The Meerut C&C Server implementation and discussion,IE&R lab Setup  – BIT Meerut – 15th September
Roundtable and workshop on future scope of work, IE&R lab Setup – UPES Dehradun – 16th September
Meeting in various government and other stakeholders – New Delhi – 17th September